Looking for an affordable therapy option?  We have affordable options available with our counselling psychology intern, Olivia Smith, MA(cand), Registered Psychotherapist (Qualifying). conditions apply.
Accepting new clients in-person and virtually.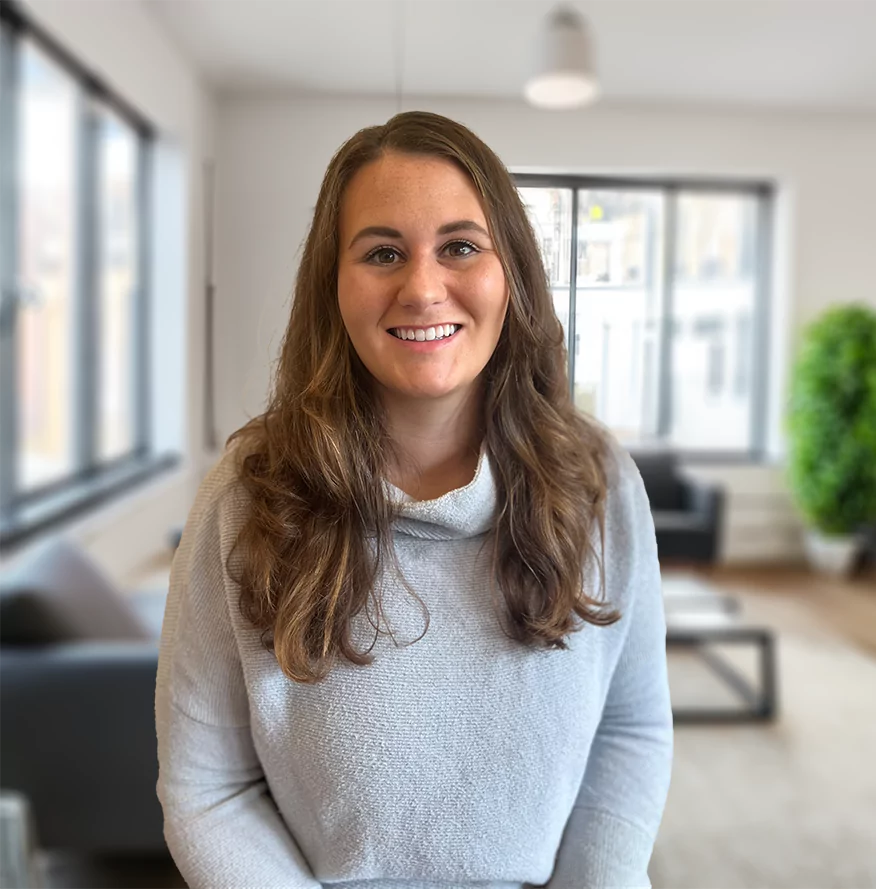 MA(cand) she/her
REGISTERED PSYCHOTHERAPIST (qualifying)
Counselling Psychology Intern
If you feel like you are overwhelmed, life is unravelling, you are anxious, have a lack of motivation, are stressed or just generally at a loss, these are things we can approach together.
Through encouragement and non-judgmental support, you can access your...(more)
Registered Psychotherapist-Q #15324
Brittany Miller
B.Sc, CCC, MA (she/her)
REGISTERED PSYCHOTHERAPIST (qualifying)
*Virtual Sessions only
As your counsellor and psychotherapist, my goal is to create a warm and welcoming environment to provide you with the support and encouragement that you need. Together we take steps toward your goals and enhance your well-being....(more)
Registered Psychotherapist-Q #12063
Certified Canadian Counsellor #11241230
M.Ed, CCC (she/her)
CERTIFIED COUNSELLOR
I work with clients who have complex mental health and behavioural challenges, specifically in the areas of depression, anxiety, anger and stress management, trauma, self harm and self-image....(more)
Certified Canadian Counsellor #10008897
Licensed Naturopath #22-6768
MA, CCC (she/her)
CERTIFIED COUNSELLOR
Hi, I'm Bri, I am a Canadian Certified Counsellor (CCC) with the Canadian Counselling and Psychotherapy Association. I completed a Bachelor of Science (Honours) degree with a focus in psychology at the University of Calgary followed by the completion of the Master of Arts in Counselling Psychology program from Yorkville University. I have always had....(more)
Certified Canadian Counsellor #10008451
M.Ed, CCC, RP (she/her)
REGISTERED PSYCHOTHERAPIST
Clinic Director
My approach to therapy is one of support, encouragement, and collaboration.  I truly believe that the path of self discovery that we travel is one where I walk beside the client, as they do the sometimes difficult work that comes with self-healing.  I have had...(more)
Registered Psychotherapist #007823
Certified Canadian Counsellor #0207
Licensed Naturopath #22-6758
Villa Nova Medical Clinic
130 Conception Bay Highway
Villa Nova Plaza, Suite 207
NL, A1W 3H9
Mailing Address:
Careworks
P.O. Box 532, Stn C
St. John's, NL
A1C 5K4