Olivia Smith
MA(cand) she/her
Counselling Psychology Intern
Registered Psychotherapist (Qualifying)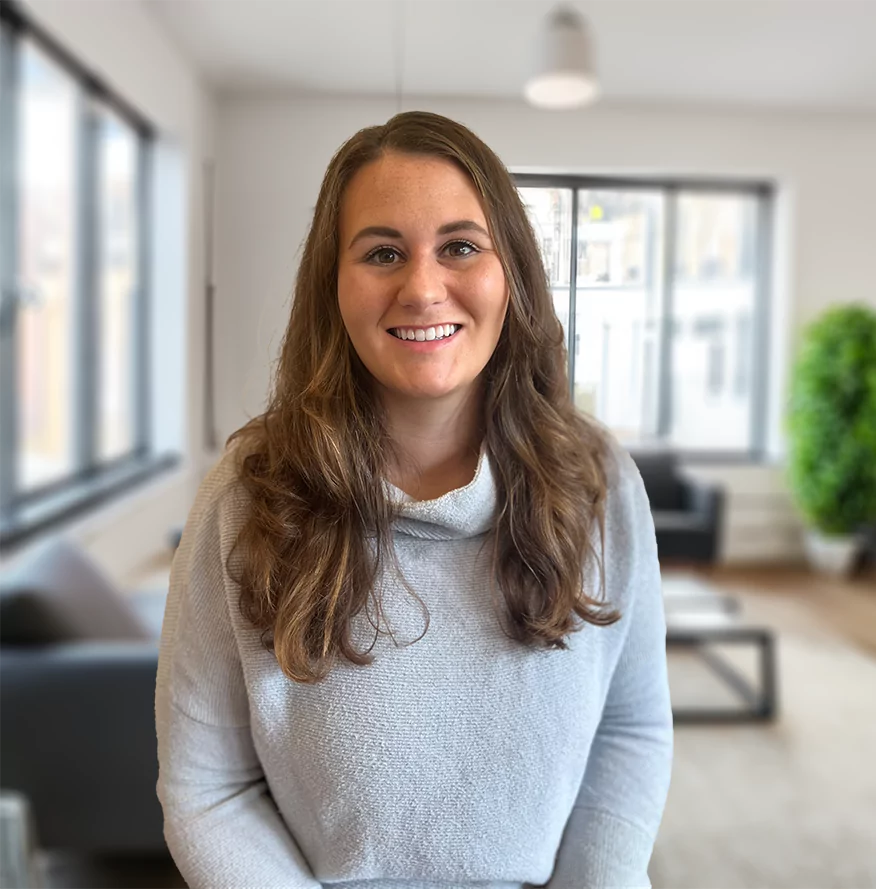 Hey! I'm Olivia
Counselling Psychology Intern
I am the therapeutic intern at Careworks.
If you feel like you are overwhelmed, life is unravelling, you are anxious, have a lack of motivation, are stressed or just generally at a loss, these are things we can approach together.
Through encouragement and non-judgmental support, you can access your own strength, skills, and personal expertise to achieve personal empowerment and wellness.
I am currently a student at Yorkville University in my final year of the Master of Arts Counselling Psychology program. As a therapist I want to foster connections with clients to create a supportive, warm, and strength-based environment to help you reach your fullest potential. My goal is to help you reach your goals! I have a unique educational background; I hold a bachelor's degree in Interdisciplinary Studies with a focus in Adventure Therapy and a certificate in Leadership and Environmental Sustainability from Thompson Rivers University in Kamloops, British Columbia. I also hold a diploma in Outdoor Adventure Guiding from Algonquin College in Pembroke, Ontario.
Not only am I a graduate student at Yorkville University I am also a student at Toronto Metropolitan University working toward certificates in Mental Health and Addictions Studies as well as Indigenous Knowledges and Experiences.
I like to approach each client as a unique individual and use a holistic, client-centered approach. While working together we will collaborate to design a personal plan to address your needs. You are worthy and deserving of a personalized therapeutic experience. Therefore, I incorporate multiple approaches such as cognitive behavioural therapy, mindfulness, nature-based counselling,  brief solution focused therapy and dialectical behavior therapy into practice to ensure that we can create the right approach to optimize your wellbeing.
If you are interested in working together, book a free 30-minute consultation with me! During this time, we will explore if we are a good fit for one another and how we can work together to help you reach your wellness goals.
Wishing you all the best,
-Olivia*
Registered Psychotherapist-Q #15324
*practicing under the supervision of Charlene Wiseman M.Ed,CCC,RP.